About Us
'Good Life Discovery' is an online video-platform that uses a TV show format, with a host that guides you through an interview process and helps you showcase your story, products, or services to an on line digital global audience.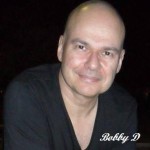 Bobby Dignard
Online Host/Producer
Bobby Dignard (aka Bobby D) brings 13 years of webcasting excellence and passion to In The Zone TV. Via his stimulating and engaging live webcasts he has connected his guests to viewers across 52 countries.
He has promoted business entrepreneurs and NY TIMES best selling authors such as Tony Robbins, Bob Proctor, John Assaraf, Joe Vitale, Tom Pauley, and other personalities such as Leslie Fieger, Steve D'Annunzio, and Meir Ezra among many others.
He also brings solid sociamedia marketing skills which he leverages to promote thousands of contemporary and award winning jazz artists and entrepreneurs. And now he's ready to bring your story to life via In 'The Zone TV' & 'Good Life Discovery'.